Reeves Insight and the British Standards Institute might just have the answer
Like most 8-year olds, I had no idea what my father did back in 1979. Frankly, I don't think I cared. As long as it meant we could afford a color television to watch Ed Stewart on Crackerjack I was happy.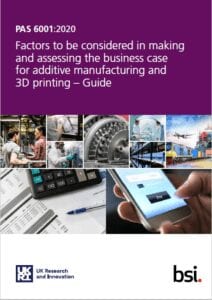 It wasn't until I was about nineteen that I mentioned to my father some problems I was having on my college summer placement at Vickers Nuclear Engineering. I was rotating through the departments and had 'sadly landed' in the quality control department.  I was baffled. They wanted me to review their newly created ISO9000 documentation to see how it compared to their previous BS5750 documentation.
"Yawn"…………………………
Little did I know that my father was both the cause of my problem and the solution!
Back in the mid-1970s, my father was the quality control manager at the Dutch appliance manufacturer Philips.  The company had a strong quality and safety ethos and co-opted my father onto a British Standards Institute (BSI) working group to develop a standard for manufacturing production procedures. This activity led to the publication of BS5750. My father spent the next few years helping different manufacturing companies adopt and embed BS5750 before transitioning his knowledge across to ISO9000 and ultimately ISO9001.
It took my father about 30-seconds to explain what I needed to do to keep the QA manager at Vickers happy. He then spent the next few hours explaining why standards are vital to the success of companies, supply chains, and industries as a whole.
Fast forward another 30-years, and like good-old dad, I also found myself sitting in a BSI working group. Albeit with a few differences. In 2019, I was asked by BSI and their sponsors UK Research & Innovate (UKRI) if I could write a guide for senior executives and finance professionals to help them understand the business case for investment in Additive Manufacturing and 3D Printing. The rationale being that the engineers who understand AM/3DP don't always know what the budget holders want to hear and struggle to secure investment. Inversely, the budget holders don't always know what questions to ask or which stones to turn over to find the 'real-cost' or 'risk' of AM/3DP technology adoption.
So, for the last 18-months, I have been working with BSI, IRUK, and a group of industry stakeholders to develop such a document. I am delighted to say that all our hard work has now come to fruition with the publication of PAS6001:2020 – Factors to be considered in making and assessing the business case for additive manufacturing and 3D printing. PAS6001 is a fast-track standardization document, which defines good practice when building or evaluating the business case for AM/3DP investment.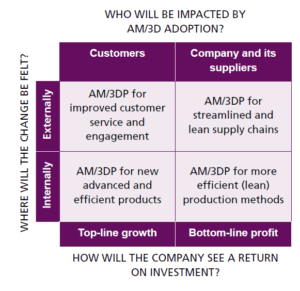 PAS 6001 starts by looking at the organizational benefits associated with AM/3DP adoption, from topline revenue growth through product innovation to bottom-line profitability through lean manufacturing. The guide then looks at the costs and risks associated with AM/3DP hardware acquisition before considers the potential benefits and drawbacks of establishing an outsourced AM/3DP supply chain. PAS6001 then goes on to assess the impact of AM/3DP on sales channels, commercial activities, tax, tariffs, and intracompany accounting. The final section then considers the human resources and skills needed to implement AM/3DP across the enterprise, from design and manufacture through to quality, sales, and service. The document is supported by several hypothetical case studies and backed with a series of annex tables that readers can populate with information about their businesses. PAS6001 is free for anyone to download from the BSI website.
I am happy with how PAS6001 has turned out, but the proof of the pudding will be in the eating, or in other words, the number of downloads and positive feedback that BSI receives. Perhaps over time PAS6001 will do for AM/3DP what BS5750 did for quality. Make it mainstream.